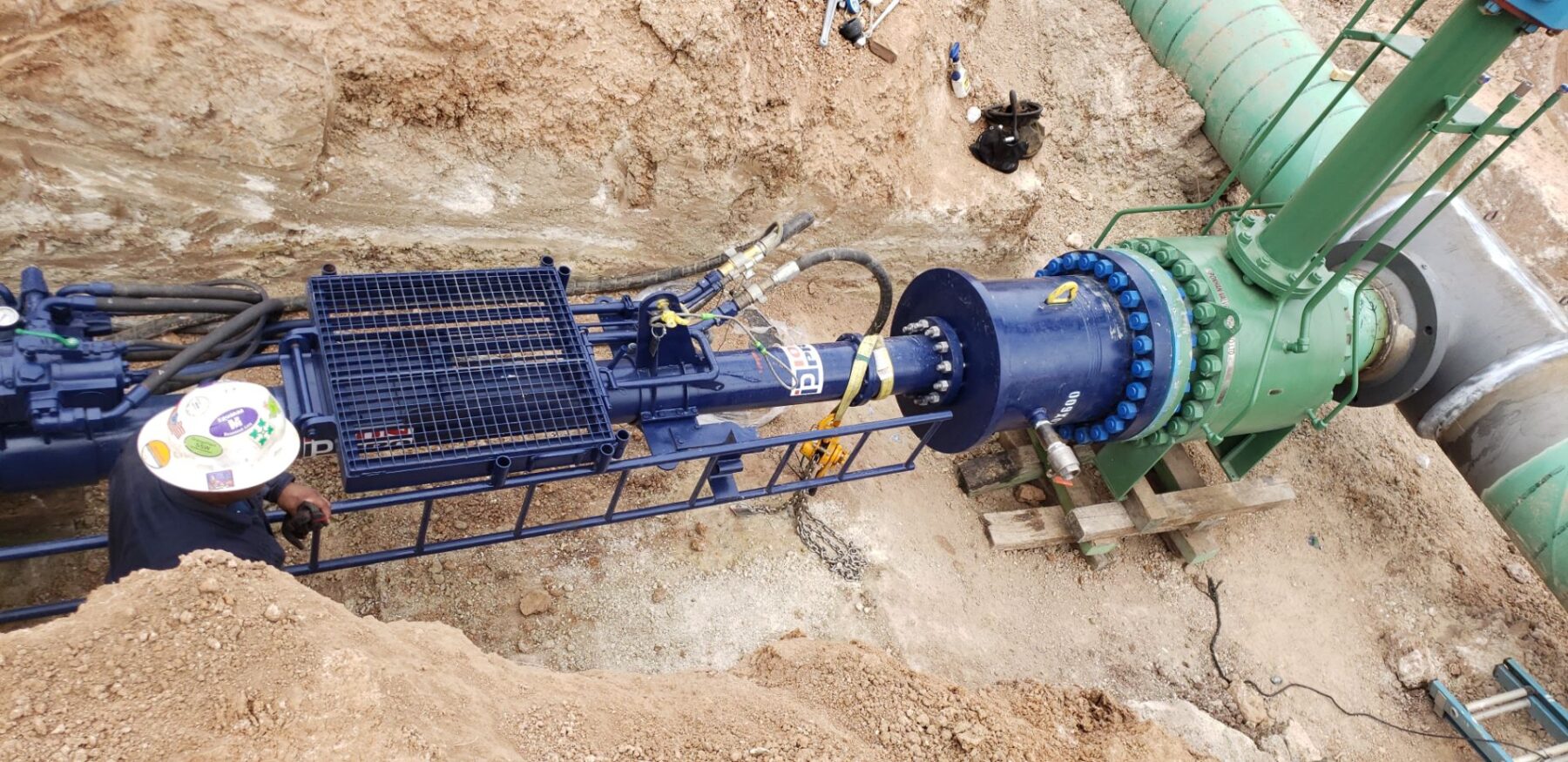 Hot Tap Solutions
For Oil & Gas Pipelines, and Plants.
ION PRO Services provides safe, innovative, and effective turnkey hot tap and line stop solutions to meet your unique project needs.
Turnkey Industrial Hot Tap Solutions
---
The all-in-one provider for hot tapping including services, fitting and welding.
You can count on our experience to ensure your project is completed safely, efficiently, and on time.
Pipeline tie-ins
Re-routing pipelines
Angle hot taps
Wet tapping
Probe installation
Fitting taps (elbows, end caps, etc.)
Repairing pressure letdown stations
Pressure and vacuum installations
Quality control sample points
Pressure gauge monitoring points
Line stops
Subsea hot tap
Tandem line stops
Storage tank taps
Bag stops
Our Recent Hot Tapping Projects
---
What to expect during every project?
Perfect safety record
Efficient data sheet process
Easy scheduling
Fast quoting process
Process-driven systems in place
Operator Qualification (OQ) compliant technicians
We're ready to work.
Choose ION PRO Services for your next Hot Tap Project
---
When you engage ION PRO Services, you tap into the vast experience our team has to offer:
Onshore & offshore pipeline construction
Well tie-ins
Subsea pipeline systems
Hot tap welding & fabrication
Operating pressure up to 5000 PSI and temperatures up to 700°F
Total ASME Compliance
Fittings for 2″ through 42″ pipe sizes
ION PRO Services has been keeping pipelines online around the globe safely, efficiently, and on time. Rest assured; you are in safe hands with ION PRO.
How Are Hot Taps Performed?
---
Watch these animation videos on how we keep critical pipeline infrastructure online.
Hop Tap and Double Position Linestop
Integrated Tie-in Using an iLOK 3-Way Tee
F.A.Q.
---
We are responsive to your requests and value your questions. ION PRO Services has proudly served clients seeking turnkey hot tap and line stop service as qualified experts with precision and excellence, with extensive experience in the industry.

Address
21233 FM 529,
Cypress, Texas, USA, 77433-5139